Project: Kew House
Designers: McLaren.Excell
Location: London, United Kingdom
Photographer: Simone Bossi
Kew House involved the complete re-structuring of a Victorian London house and former stable yard in Richmond, turning a house of many small rooms into a series of orchestrated spaces that allow the house to breathe and flow.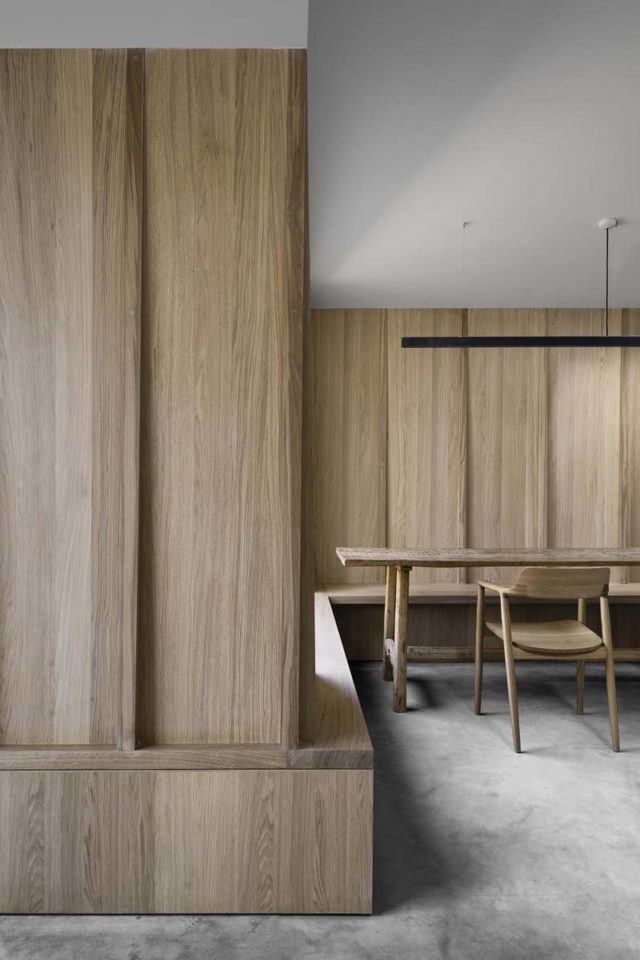 The simplicity of the exterior belies the complexity of concealed structures, interlocking pitched roofs and wedge shaped walls – all neatly resolved so as not to compromise the purity of form.
Internally, the form and structure combine to produce a dramatic folding and interlocking ceiling-scape, stitching together the two external forms and bringing together the old and new elements of the house.
Views of the garden have been framed through monumental openings, positioned to converge on the mature Magnolia tree at the centre of the garden, whose depth provides deep sills on which to sit.
A simply crafted oak staircase rises up through the house – ascending from the crepuscular entrance hall, light fills and hallways and landings as the stair climbs. Simple bedrooms and bathrooms finish the scheme and complete the transition from the earthy sculptural massing below.