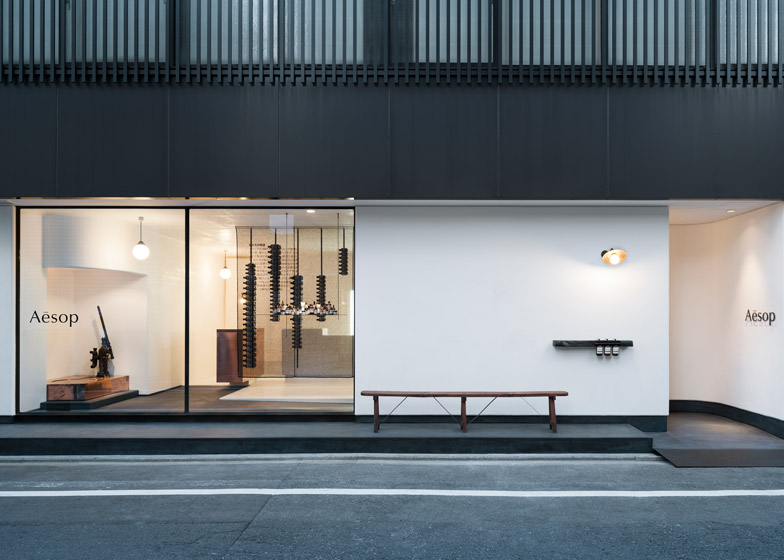 Kyoto Aesop Store Information:
Project: Aesop Store
Location: Kyoto, Japan
Designers: Japanese Studio Simplicity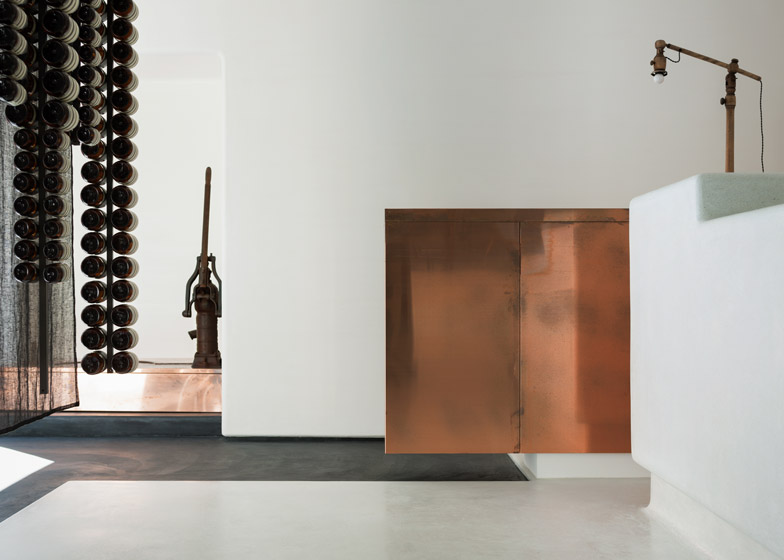 About Aesop:
Aesop creates a range of superlative products for the skin, hair and body. Aesop products combines both plant-based and laboratory-made ingredients of the highest quality. Every product is made with the attention to seasonal and environmental conditions. Aesop products are available all over the world.
About Simplicity Design:
The main idea was to use different elements from Japanese artistic principles. Bottles of the skin and haircare products hanging as a reference of vertical Japanese calligraphy. Sheets of translucent black material, dark polished concrete floor, traditional minimalist clean white walls.